Luxury Points Travel Made Effortless
What you don't know will cost you thousands of dollars in free travel...
Stop flying in the back of the plane and get started today!
SCHEDULE YOUR FREE CONSULTATION
When you're planning travel, you don't want to waste hours doing your own research, and you don't want to risk wasting tons of points.
With AuPACS, it's never been easier to get the help you need to fly first class for free. You'll have a team that's got your back, with the assurance that everything's done right.
Stephen Au
With over $10MM+ in luxury travel booked every year, I lead by example
                                                                                There's a formula to travel hacking and I know it.
                                                                                                        Hi, I'm Stephen!
I'm the founder of AuPACS, the best consulting service for maximizing credit card rewards.
                                                                                                        I'm also the chief points writer at Upgraded Points, the 2nd largest points blog in the world, with more than 4 million unique monthly visitors.
                                                                                              Through Upgraded Points, I've invested years cementing myself as the foremost expert in credit card rewards and award travel by learning the in's and out's of credit card rewards and travel.
Schedule your free consultation
Stephen Au
With over $4MM+ in luxury travel booked every year, I lead by example
                                                                                There's a formula to travel hacking and I know it.
                                                                                                        Hi, I'm Stephen!
I'm the founder of AuPACS, the best consulting service for maximizing credit card rewards.
                                                                                                        I'm also the chief points writer at Upgraded Points, the 2nd largest points blog in the world, with more than 2 million unique monthly visitors.
Through Upgraded Points, I've invested years cementing myself as the foremost expert in credit card rewards and award travel by learning the in's and out's of credit card rewards and travel.
Schedule your free consultation
Get Ultra-Personalized Points and Travel Help in Minutes
We don't expect you to be a points expert. That's why we take care of all your credit card rewards and luxury travel needs in one place. With AuPACS, first class travel is only a text message, an email, or a phone call away.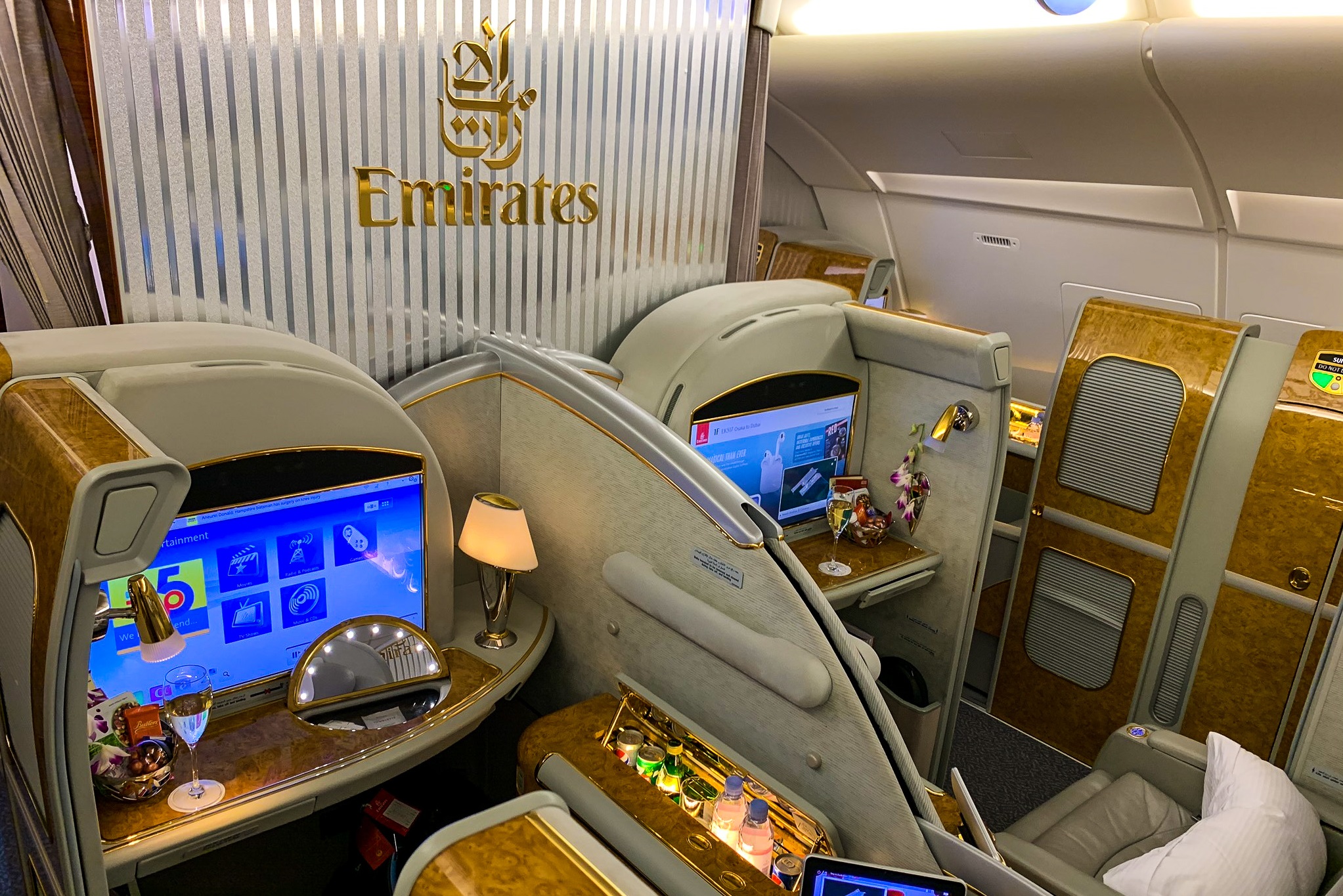 Get the Most Out of Your Points and Miles
Stop wasting your points on economy flights. Just tell us where you want to travel and let us take care of your first class flights and 5-star hotels.
Be Confident You're Doing It Right
Credit card points. Airline miles. Transfer partners. Stopovers. Open jaws. Award ticket long sells. Back-end award inventory. Married segment logic. Whatever the route, you'll be 100% confident it's done the right way with AuPACS.
Getting points and travel help is now easier than ever.
World-Class Expert Advice In One Place
Nobody gets credit card points faster or books first class travel better than us. Whether it's complex bookings across 14 countries in a single itinerary or earning 500,000 points per year, we're the best in the business. Period.
Get the Best Travel Booked Conveniently
Need to book points travel immediately? We offer the shortest turnarounds in the world. We'll book the best option ASAP. We'll also watch to see if better options pop up. We'll help you book that too.
Top-Notch Service With 100% Price Certainty
Flat Pricing, No-Contract Services Designed With You In Mind
All for less than your electricity bill
AuPACS Lite
Points Optimization     
Your Credit Card Plan, one-time use
Email support
Phone appointments
Up to 2 award flight bookings per year
Up to 2 travelers per award booking
One-way and round-trip
Optimized seat assignments
 

Credit Optimization

   
Personalized consumer credit card optimization & timing
Personalized business credit card optimization & timing
Credit best practices
Credit card management toolbox
AuPACS Plus
Points Optimization
Everything in Lite, plus:
SMS support
Enhanced email support
Up to 4 award flight bookings per year
Up to 4 award hotel bookings per year
Up to 4 travelers per award booking
Complex/Round-the-world award bookings
Itinerary monitoring and refinement
Access to VIP benefit programs like Four Seasons Preferred Partner, Rosewood Elite, Viceroy Guild, and Hyatt Privé
 

Credit Optimization

   
Expert churning advice
Application links with best offers available (often better than public offers)
Credit support
  AuPACS Pro   
Per month if paid annually
Points Optimization
Everything in Plus, plus:
Your Credit Card Plan, refreshed on-demand
On-demand phone support (no appointments needed)
After-hours and emergency support
Unlimited award flight bookings
Unlimited award hotel bookings
Unlimited revenue flight and hotel bookings
Up to 6 travelers per booking
⭐⭐⭐⭐⭐
Rated 4.9 out of 5 stars
"
I love keeping AuPACS in my back pocket. They help me accumulate the most points and book first class flights using points.
"
AuPACS helps me maximize my business spending so that I can book luxurious vacations for my family.
"
AuPACS really takes all of the headache out of credit card rewards with its scientific approach to points and award travel.
"
I never thought it was possible, but AuPACS has helped me get lots of cards with different banks while increasing my credit score!
"
Even after my itinerary is booked, AuPACS keeps track of even better flights that we can easily change to!
"
AuPACS is the best at what they do: maximizing credit card rewards for luxury travel.
Points Earned
On average, AuPACS clients earn anywhere from 500,000 to 5,000,000 extra points per year, depending on spending habits.
Award Travel
On average, AuPACS clients reduce travel costs by 92% through points.
Credit Health
On average, AuPACS clients boost their FICO® 8 credit scores by 55 points. 
Last Minute Travel
Often need to book travel without much advance notice? Our travel booking turnaround times are as quick as 1 business day.
First Class Flights
We book the most luxurious first class flights in the world, including Emirates first class, Qantas first class, and Etihad First Class. We book around $10,000,000 in points travel annually (though this number is rapidly growing!). 
Comprehensive Travel Management
We're also a fully licensed travel agency, which allows us to plan, book, and manage your trips with or without points, starting with the best flights and hotels using points and including other crucial touch points like car rentals, chauffeur transfers, meet and greet services, restaurant reservations, private jet charters, corporate retreat planning, and more.
Some Frequently Asked Questions:
Why is AuPACS better than everybody else?
We offer the only fully integrated credit card rewards optimization and luxury points travel service.
We book the best first class flights for our customers.
Most importantly, we empower customers to accrue tons of points without spending big.
Do I have to sign a long-term contract?
No! You do not need to sign any long-term contracts. For eligible yearly plans, you will enjoy a special membership price by paying a flat, yearly fee. For eligible monthly plans, you will simply pay as you go. This is designed to simplify what it takes to get high-quality points consulting.
The pricing tier you should sign up for depends on how often you travel and what features you need from a points consultant.
What should I expect from AuPACS?
On average, we save customers 92% in travel costs, achieve $50,000 in annual value, and help boost credit scores by 55 points.
How does AuPACS work?
Step 1: We evaluate your existing credit cards, spending habits, and travel goals.
Step 2: We develop a personalized, step-by-step plan to earn points called Your Credit Card Plan.
Step 3: You accrue credit card points through normal spending habits, only way faster than usual.
Step 4: When you have solidified travel plans, we'll help you book your first class airfare and hotels, if included in your AuPACS plan.
Why do you charge monthly or yearly instead of per trip?
We've actually done a lot of research on this.
By building a relationship and providing top-to-bottom advice ranging from booking the best first class products for the cheapest price to learning how to earn points quickly, we are able to provide the most comprehensive service out there, period.
Other services charge a fee per booking, but these services are known to provide terrible results, whether it's much more expensive award pricing or a worse flight overall.
At AuPACS, we deliver satisfaction. Plain and simple.
What's the difference between AuPACS Lite, Plus, and Pro?
They are different tiers of our core service.
AuPACS Lite is our most affordable tier, which we generally recommend for relatively infrequent travelers who take 2 or fewer trips per year. At this time, AuPACS Lite has been discontinued to more effectively serve our Plus and Pro members.
AuPACS Plus is our most popular tier, which we generally recommend for family travelers (up to 4 members), those who want to book complex itineraries, and up to 4 trips per year. AuPACS Plus also offers access to VIP hotel benefit programs that confer elite status benefits without needing elite status, such as Four Seasons Preferred Partner and Hyatt Privé.
AuPACS Pro is our most elite tier, which we recommend for corporate executives, and public figures who take complex, international trips very often and need help with revenue airfare and hotels in addition to award travel.
Can I cancel my membership?
Yes. If your membership is paid monthly, you can cancel after your 3-month minimum period is completed. This minimum is due to the extraordinary amount of time we spend getting to know our customers and optimizing every single portion of their spending.
If your membership is paid yearly, contact us to pause auto-renewal before your next anniversary date.
No contracts, ever.
I'm not a frequent traveler. Will AuPACS be useful to me?
As long as you travel internationally at least once per year, AuPACS will add tremendous value to your trip. By investing in our consulting and services, we'll walk you through earning tons of points and using them to get tens of thousands of dollars in value.
I don't understand credit card points and miles. Is AuPACS too complicated?
No. We fully understand that the world of credit card points and award travel is incredibly complex. You'll be guided every step of the way to earn points and fly first class. All you need to do is think about where you want to travel.
I travel frequently for business. Will AuPACS be useful to me?
Yes! We can teach and show you how easy first class travel can be. You can save tons of money and enjoy some extraordinary experiences in your first class seat.
Learn how AuPACS can simplify and elevate your travel
"I met Stephen online when I was looking for someone to help manage my points and travel for my business and me.
Stephen and his team are amazing at what they can do for flexible travelers -- they've found amazing deals with points and cash for flights and hotels. He is a wealth of information from which credit cards to keep, when to use, and which cards to stop having in our wallets.
He's been able to book a last-minute Valentine's Day getaway to Bora Bora for my wife and me to fly business class and stay at a high-end hotel, all on points.
I introduced him to my EO forum, and he has since been able to help my network book flights and hotels with points, too."
"I was first referred to Stephen by a business owner friend. I knew that as a business owner with a flexible schedule that spends more than $100K per month on credit cards, Stephen and his team would be able to help me make the most of my points and book luxury vacations from start to finish.
It turns out, it was a match made in heaven.
I started working with his team in September and by the next week, we had booked a bucket list trip to the Maldives with points, complete with business class flights and luxury hotels!
A few months later, Stephen reached out to me with a deal to go to Bora Bora (he knew that tropical destinations were my favorite type of vacation), and within 1 day, his team booked the flights and hotels on points.
Stephen and his team have made it easy to make the most of my flexible schedule and enjoy high-end vacations paid for by my business's credit card points."
"We have been working with Steve and his team for about a year now. They are a literal Godsend!
I say that because for the last 25 years or more, I have been unable to use my mileage awards effectively. I travel to the Middle East, Africa, and Latin America extensively and thus accumulated ridiculous amounts of miles which I tried in vain to use. It seemed like the airlines just stacked the deck with respect to being able to access premium cabin seats.
But since working with Stephen and AuPACS, we have been able to book first and business class seats with incredible regularity – almost impunity it seems. See picture of one of many AuPACS first class experiences, this one on Emirates.
What used to take hours and end in complete frustration has been replaced with an experience that is akin to the days of having an expert travel agent who just solves problems for you – sometimes without your even having to ask!  It has been a truly amazing experience and, quite frankly, the most valuable life hack we've found in years.
I not only wholeheartedly recommend Stephen and AuPACS without reservation – I would also go so far as to say their expertise and service is a requirement."
I can't say enough good things about Stephen and his team. They have changed the way we travel - for SO much better!
Since using their services, we have traveled as a family of five across the world in Emirates business and first class category flights.
I had never really thought to use points for hotels as well. Steph
en definitely changed that.
Another time, we were deciding where to take the family over New Year's Eve - the most expensive week to travel and after racking my brain to think of something great that wouldn't be exorbitantly priced and coming up short, I texted Stephen.
Within 20 minutes of that text, he had booked us two rooms at the Conrad Punta de Mita for an eighth of the number of points I was seeing in the Amex portal when searching myself - 8 days over New Year's Eve!!
We were so happy to be going to a great beach FOR FREE with zero stress!
In addition to the NYE trip, the same week they booked us 10 days, over our precise dates of Spring Break, at The St. Regis Maldives, in a two-bedroom suite with business class flights on Emirates. This was also all free except the seaplane and the taxes on Emirates
.
If you have a business with a lot of spending, do yourself a favor and have Stephen manage your points and travel for you. I am so happy we found his services. We couldn't be in better hands!
Thank you to Stephen and the whole team!
"AuPACS is like a wealth management company, but with points. On top of that, AuPACS helps me book my travel in first class using a fraction of the points normally used. So they're a lot like a travel concierge as well. Think of it like Vanguard mixed with Amex Travel, all for a simple membership fee that saves me tens of thousands of dollars per year."
"I love how AuPACS walks me through the best cards to get, when to get them, and how much to spend on them. I also love how quickly we're able to book business/first class travel using my points for free."
"AuPACS is a one-stop shop that I use to plan my journey with rewards and travel. By learning how to earn points quickly and then spending them for unforgettable business and first class vacations, I'm easily able to travel comfortably to places like Thailand, Japan, and Europe."
 "AuPACS helps me earn and redeem lots of points, and we've been able to take luxurious dream vacations to Australia and France, thanks to credit card rewards optimization!"
 "AuPACS makes sure I always stay on track to earn as many points as possible. They always take care of booking my business class flights for way fewer points than I even thought was possible. Thank you for upgrading my travel and for your education, as always!"
 "Can you imagine a luxury travel agency that's also super smart with credit cards and points? That's exactly what AuPACS is!"
 "What makes AuPACS unique to me is the personalized credit card planning and travel booking. Having someone walk you through the entire travel process from earning to booking is incredibly reassuring. I would recommend AuPACS to anyone!"
 "We just got back from Turkey. Thanks to all of your hard work and superb planning efforts, everything went off without a hitch. The Air France flights in particular were outstanding.
All of this was possible by the way in which AuPACS has walked us through the best credit cards to consider from a travel bonus standpoint, when to apply for them, and when to cancel them from a credit rating impact perspective.
We are always so impressed with how quickly Stephen is able to book business/first class travel using our points consistent with our preferred travel plan schedules."
 "In our view, this is the most competent and efficient travel service organization that we have ever dealt with over the past twenty years.
As such, we could not have afforded such upgraded flights on top-ranked carriers to so many destinations without the superb guidance and planning assistance that we have received from AuPACS."
"AuPACS provides incredible value to my Points & Miles earning and spending adventures. Stephen and his team not only helped guide me through which credit cards I could apply at what time, but also assisted in finding the award availabilities that matched our travel plans.
With AuPACS's help, I was able to book premium class seats on international flights, and premium hotel stays for myself and my family in Africa, Europe, and Middle East during the 2020-2021 pandemic.
Stephen's unparalleled in-depth knowledge on various airline carriers and hotel brands is extremely helpful when planning such a trip. He is also very responsive to my various points and miles questions. I highly recommend AuPACS to anyone who wants to get started in the points and miles game."
"I've been working with Stephen for a couple of years, and he has helped me successfully navigate COVID travel restrictions, flight changes, and maximizing point value to create the trip of a lifetime for pennies on the dollar.
Not only is he a points guru, but he has taken many of these trips himself, so he has wonderful suggestions for activities and accommodations.
Do yourself a favor, sign up with Stephen, and start building your points balances for your next adventure!"
"AuPACS saves us so much time and money each year by planning our travel and developing our spending strategy.
For example, we planned a trip for our top-performing team members for no cash and using only points. If we paid cash, the trip would've cost us over $25,000 in hotel and airfare. AuPACS also helped us call the hotel and secure room upgrades ahead of time. This trip alone was worth paying the membership fees for AuPACS Pro.
We have another 3 trips already planned this year using just points and the cash value of those bookings is over $50,000. If you're a business owner with a lot of credit card expenses, AuPACS is a no-brainer."
I was recommended to Stephen by a friend, which is always a great start. I was struggling to utilise the points I had available and the time I spent searching for flights and hotels was just a waste.
Since working with Stephen my business has improved in 2 big ways. I can now utilise the points for maximum value on travel, which has saved my business money, as I was just having to pay for them before. Also, I now don't waste time searching for flights, checking back for seat releases, or figuring out where's best to stay.
Personally, the flights my family and I have been on are incredible and we're all looking forward to the Maldives trip we have in the works with Stephen for next year!
Stephen's a fantastic person to work with who has consistently gone above my expectations several times already after working with him and his team directly. I'm now booking so much more travel as it's now so easy to do. Thanks to Stephen and the team and I won't hesitate to recommend AuPACS to friends and business partners I meet.
One way to fly in comfort is to grab a seat in a premium business class cabin. Two of the best domestic and international business class cabins today are from American Airlines and United Airlines. American Airlines not only boasts a global fleet, but they also have...
Your access and use of this website are subject to our Terms of Service. Any membership in an AuPACS plan is further governed by our Terms of Service.
AuPACS provides access to points and travel consultants at your direction. AuPACS is not a credit repair or counseling firm and does not provide any services associated with (1) Improving a buyer's credit record, history, or rating on behalf of a buyer; (2) Obtaining a loan or other extension of credit on behalf of a buyer; or (3) Providing advice or assistance to a buyer with regard to either paragraph (1) or (2).
AuPACS is a registered trademark of Au Points and Awards Consulting Services, LLC. AuPACS is not affiliated with any third party companies and nothing on this site or otherwise is intended to imply that third party companies endorse or approve of AuPACS or its services.